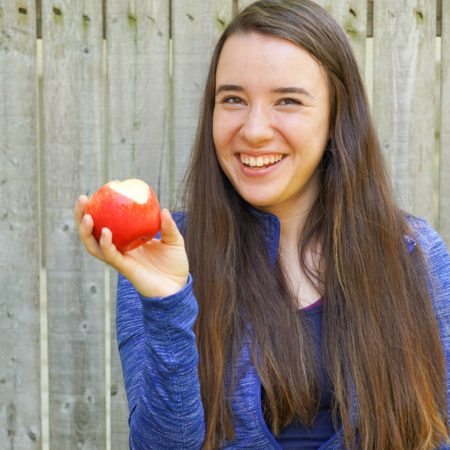 I'm probably not your typical blogger. I'm not a twenty-something woman with lots of free time to spend writing blog posts. High School takes up most of my time, which has made finding time to post, test out new recipes and take decent photographs a bit difficult. Luckily, with the right amount of drive and passion, truly anything is possible. Summer break helps, too.
I try very hard to live a comfortable life… especially on chilly winter mornings. I enjoy curling up on next to a fireplace under a pile of fuzzy blankets, watching Harry Potter, having my dogs warming my feet and drinking hot chocolate. These amazing things make living in Minnesota bearable. They might even make it… dare I say, enjoyable.


Wake Up to Waffles is my new favorite creation. I've always had a passion for business, art, eating healthy and enjoying life. My mind is always bursting with creative ideas, so I thought I'd put some of them to good use and use my camera to do it.
For a few years, I've been excited about staying healthy and encouraging others to lead a healthier lifestyle. My hope is that my work will inspire at least a few people to live a healthier life. The recipes I create are healthy, vegetarian and always sugar and butter-free. Most recipes are breakfast or dessert. It offers many vegan and gluten-free options as well.
If you'd like to send me a message or subscribe to my newsletter, please do so! I love constructive criticism and getting advice.
For more about me, check out these posts on my blog:
MY WEIGHT LOSS STORY
THE BLOG
WHAT I EAT IN A DAY
MY PARIS TRIP
CONTACT ME